Colmado de La Rosa
Have you met the new neighbour of La Rosa? "El Colmado"... Young, handsome and with some air of bon vivant that makes you fall in love at first sight.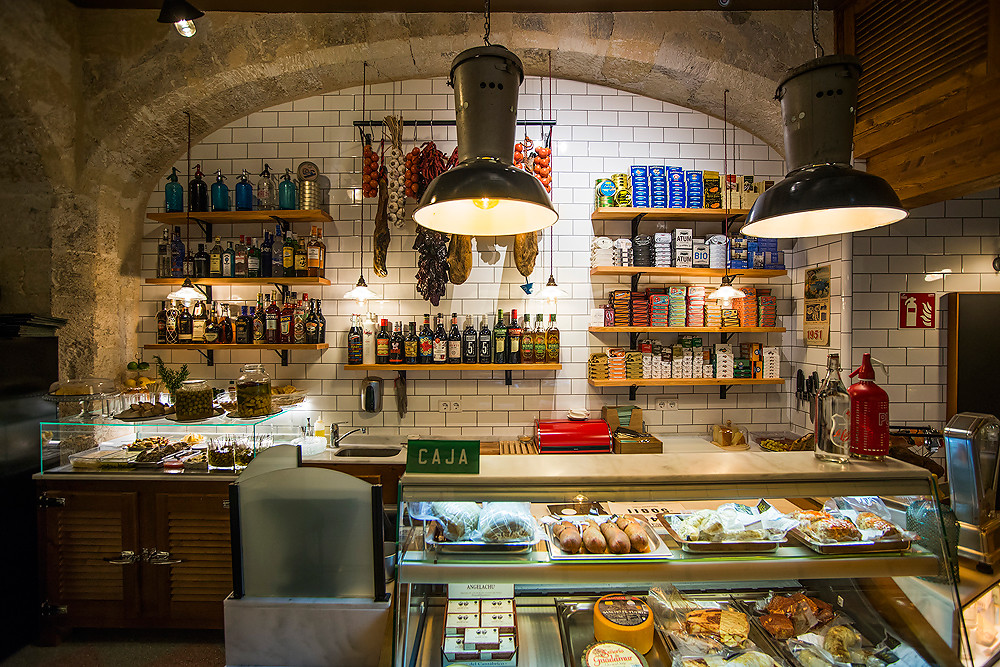 Cosy, intimate, fun... a catch! And now you can take it home... Yes, of course, its Gourmet products, sausages, cheeses and other delicacies... what were you thinking?
If you fell for the charms of La Rosa, you will go crazy with El Colmado, our personal version of a the typical grocery store, besides having something to drink, you can fill your shopping basket with our wonderful gourmet tinned food, cured sausages, pickled food, wine, vermouth.... El Colmado, the grocery store right next door to La Rosa.
Address
Carrer Rosa, 5, 07003 Palma, Illes Balears